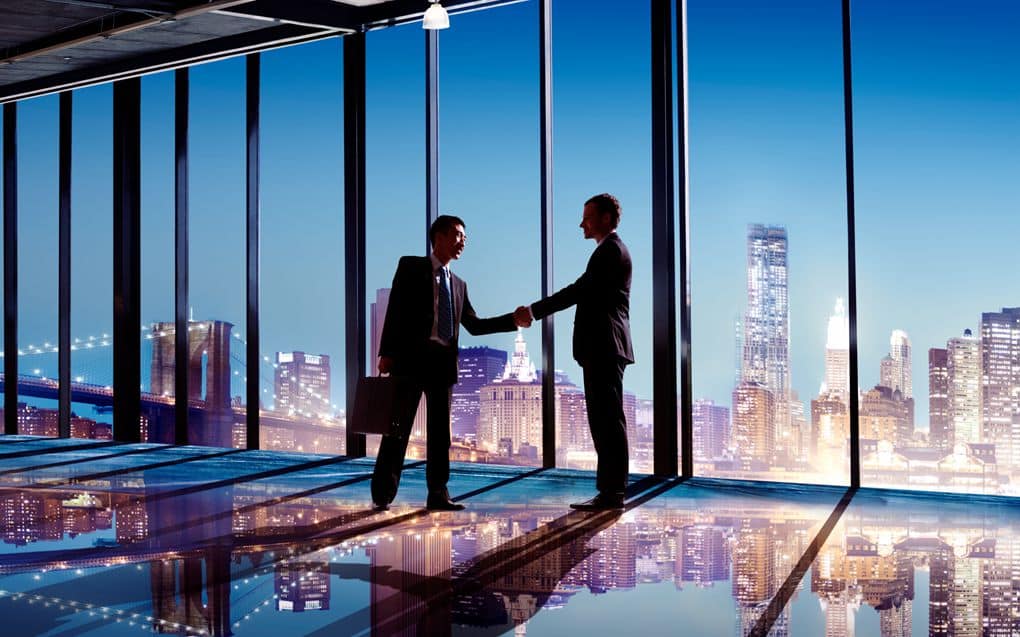 Are you an entrepreneur (/investor/innovator) looking to set up a business in Singapore? You might be eligible for an EntrePass! Here's what you need to know about the 2017 enhanced EntrePass scheme – a work visa that will make it easier for you to be un-foreign to Singapore.
What Is An EntrePass?
The Singapore Entrepreneur Pass, which is also known as the EntrePass, is a work visa that is granted to foreign entrepreneurs of all nationalities who are interested in setting up their businesses in Singapore. This also includes innovators and investors interested in using Singapore as a launch pad to penetrate ASEAN and the rest of Asia. The scheme came into force in the year 2004, and has been through dire binding throughout the years, but the 2017 Enhanced EntrePass Scheme has simplified requirements – making it a lot easier for foreign entrepreneurs to enter the Singapore market . The scheme is also a part of Singapore's plan to attract talent to the country and to become a regional business hub.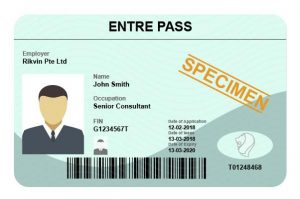 How Do I Qualify For An EntrePass? – Eligibility Criteria
To qualify for an EntrePass, you need to:
Have or you must intend to set up a

private limited company

registered with the Accounting and Corporate Regulatory Authority (ACRA) in Singapore. If the company is already registered, the company must not be more than 6 months old on the date of application.

Hold at least 30% of the share capital of the company.
Be 21 years old and above, with relevant qualifications and experience.
Have a business proposal that is entrepreneurial and innovative in nature, and able to create local employment.
Be willing to relocate to Singapore to run their new business.
Note: If, at the time of application, the business is already registered with ACRA, the candidate will have to submit a copy of the company's latest profile (as available on the ACRA website) and a bank statement showing the required minimum paid-up capital of S$50,000.
Additional Requirements:
In addition to the above, you must also meet the following minimum eligibility criteria under one of the three categories below:
1- Entrepreneur
Your company is receiving at least S$100,000 in funding or investment from a third-party venture capitalist (VC) or angel investor duly accredited by a Singapore government agency.
Your company is incubated by an incubator or accelerator recognized by the Singapore government.
You have an established business network and entrepreneurial track record.
2- Innovator
You possess intellectual property
You have research collaborations with a Singapore-based institute of higher learning or credible research institute
You have a record of extraordinary achievements in your key area(s) of expertise
3- Investor
You have a track record of solid investments
Businesses Not Eligible For An EntrePass
Note that not all types of businesses are eligible under the EntrePass scheme.
According to the Ministry of Manpower (MOM), the businesses that do not qualify for the EntrePass scheme are:
Coffee shops, hawker centres and food courts,
Bars, night clubs and karaoke lounges,
Foot reflexology and massage parlours,
Traditional Chinese medicine (TCM), acupuncture, and herbal dispensaries,
Employment agencies,
Geomancy businesses.
What Are The Documents That Are Needed?
A completed EntrePass application form.
Documentary evidence to prove that you have fulfilled one of the eligibility criteria under the entrepreneur, innovator or investor categories.
A 10-page business plan stating your business idea, market analysis, market plan, products or services to be offered, etc.
A passport-sized photograph taken within the last three months.
A copy of the personal particulars page of your passport.
Documentary evidence of your previous employment(s) and/or business venture(s).
A copy of relevant educational certificates.
If your company has been incorporated before your application is submitted, you need to supply the following additional document:
A copy of your company's latest business profile.
In addition to the above, these other documents will be useful in solidifying your EntrePass application: 
Licensing agreements.
Memorandums of understanding with potential customers and/or suppliers.
Relevant product certifications.
Endorsements by reputable individuals/external parties.
A copy of your company's latest bank statement.
Brochures, press releases, or any business collaterals from previous or existing business ventures.
All documents submitted for an EntrePass application need to be in English, or translated into English by a certified translation body. 
What Is The Procedure Of Applying For An EntrePass?
The EntrePass application can be made by the applicant or an agency on behalf of the candidate.
The procedure is as follows:
The EntrePass application form is submitted, along with its supporting documents. MOM may take up to eight weeks to process the application. The processing period may be extended if any further clarification is required.
Upon approval of the application, an in-principle approval letter (IPA) will be issued. The EntrePass applicant will have thirty days to register the company with ACRA.
The EntrePass applicant will also have six months to enter Singapore and request for the EntrePass to be issued.
The applicant may be required to register his or her fingerprints and photos taken for the issuance of EntrePass.
The EntrePass card will be delivered within 4 days.
What Can I Do If My EntrePass Application Is Rejected?
If you have been rejected for an EntrePass, you can file an appeal within 90 days of your rejection notice. EntrePass appeal applications are usually processed within 8 weeks.
Note: Please feel free to reach out to us in case of an unsuccessful application or a new application. We are a professional services firm with extensive experience in immigration pass services. We would be happy to be of assistance. (To know how, please refer to the next question.)
How Can A Professional Firm Help Me With My EntrePass Application? 
An experienced professional firm can assist you in your EntrePass application by:
Ensuring that all required and supporting documents in your application are included and completed accurately to minimize delays and maximize application approval.
Preparing an EntrePass business plan on your behalf, in the requisite format and based on the information that you've provided about your proposed business.
Submitting and tracking your application status on your behalf. If your application is rejected, the firm can explore the reasons with the authorities and file an appeal if necessary.
Do note that professional firms do not have any authority in the EntrePass application process, which is subject to review and final approval by government authorities.
How Can I Renew, Cancel And/Or Replace The Pass?
Renewal Of The Pass
The first EntrePass is valid for 1+1 years, meaning EntrePass holders must renew their EntrePass after the first year. If all the renewal criteria is met, a one year extension will be granted. Thereafter, all subsequent EntrePass renewals will be valid for 2 years.
An EntrePass holder can apply for renewal of the pass 3 months before its expiry. One of the renewal criteria is that the EntrePass holder must follow the original business plan submitted to the Ministry at the time of application. To renew the pass, the holder must also ensure that the local jobs created in Singapore and the total business spending are as follows:
First renewal: $100,000 in business spending; 3 full-time employees (FTE) or 1 professional manager or executive (PME).
Second Renewal: $200,000 in business spending; 6 FTEs or 2 PMEs.
Third Renewal: $300,000 in business spending; 9 FTEs or 3 PMEs.
Fourth Renewal: $400,000 in spending; 12 FTEs or 4 PMEs.
If you meet the renewal criteria you can fill in the renewal form and submit it to the Work Pass Division of the MOM.
Cancelling The Pass
An EntrePass holder, a representative of a company or an employment agent can cancel the EntrePass. The pass must be cancelled and returned within a period of 1 week of closing the business.
Replacing The Pass
If an EntrePass card is stolen, lost or damaged, either the pass holder, a company representative or an employment agent can apply for a replacement within a period of 7 days. If an EntrePass holder's card is stolen, he or she has to file a police report.
Can I Apply For Permanent Residence In Singapore With My EntrePass?
As an EntrePass holder, you can get certain family members to join you in Singapore if you meet the requirements for minimum business spending and local jobs created.
As an EntrePass holder, you can only bring your family in if you meet the requirements for total annual business spending and local employment:
To bring your family in, you need to apply for the respective pass types:
To Apply For Dependant's Pass Or Long Term Visit Pass
Notifying Changes
An EntrePass holder needs to notify the MOM in case of changes which include a change in any of the following:
A business activity;
Candidate's personal details, residential address, company address;
Salary;
Company name and financial information and
Occupation.
You can find additional details of how to notify these changes and the timeline applicable to these changes on the MOM website.
You can refer to the following website for more information.
You can also visit our website at LOL Corporate to apply for any other passes like Employment Pass, Dependent Pass, EP/DP Renewal and other immigration and work pass related matters.
To know about the newly introduced Tech.Pass (2020), you can read our blog Tech.Pass (2021) – All You Need To Know. 
Feel free to contact us if you have any queries or need our services regarding the same. To help our customers is our priority!